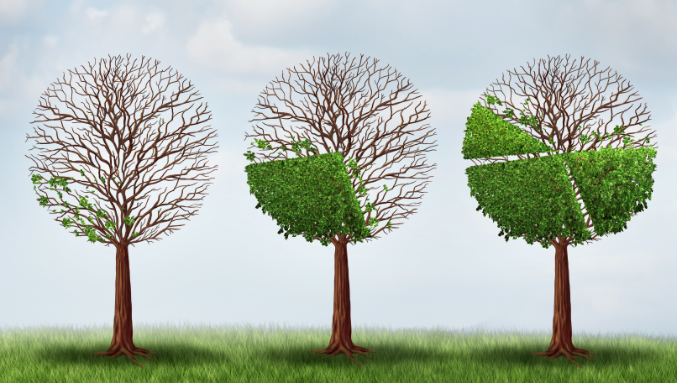 Forty years ago, in 1975,
Steven Kerr
published a now infamous paper in the field of organizational behavior entitled
"On the Folly of Rewarding for A, While Hoping for B."
The article drew attention to the fact that reward systems in organizations are often well-intended but misguided in that "behaviors which are rewarded are those which the rewarder is trying to discourage, while the behavior he desires is not being rewarded at all."
Tragically, over forty years later, the same unfortunate quality can be ascribed to the now burgeoning industry of corporate sustainability reporting and ratings.
Today, there are literally hundreds of corporate sustainability and ESG (Environment, Social and Governance) rating and ranking indices. Some have achieved a high level of visibility and companies compete to be listed among the leaders on these lists, e.g. Dow Jones Sustainability Index, EIRIS Index, FTSE4Good ESG Ratings, and the Newsweek Green Rankings, to name just a few. Like their sister industry of Corporate Sustainability Reporting, most ratings systems examine criteria at the corporate or company level--energy use, water use, waste generation, and greenhouse gas emissions, along with risk management, corporate governance, human capital development, labor practices, diversity, and expenditures on CSR projects and community relations. The objective is to have a set of criteria with which to evaluate and rate all companies against each other.
To be clear, these corporate sustainability ratings serve an important function and have gone a long way toward continuously improving the social and environmental performance of corporations throughout the world. But they have also inadvertently rewarded A, while hoping for B. How? In their quest to be consistent, comparable, and easily measureable, the Sustainability Raters have defaulted to quantitative metrics that can be easily aggregated and reported for the entire company. Recognizing this, companies have staffed up to ensure that they can report healthy improvements in all the key dimensions that make up the rating indices.
But in so doing, we have inadvertently put most of our chips on continuous improvement in current businesses and largely forgotten about the critical importance of disruption, innovation and transformational change to corporate sustainability. Large incumbents in unsustainable industries can rack up big rating points by focusing on incremental reductions in negative impacts from current operations and making positive social contributions through improved labor practices and CSR projects. Lost in the shuffle are the harder to see and more nascent initiatives to commercialize new, sustainable technologies or develop more inclusive business models that may ultimately disrupt or even replace today's core business. Yet, it is these more transformational initiatives that hold the key to moving us toward a more sustainable world: We are, in other words, rewarding for A, while hoping for B.
What can we do about it? In their book, Blue Ocean Strategy, Chan Kim and Renee Mauborgne, emphasize the strategic move (or initiative) as the key to innovation strategy, with the majority of corporate growth (and later, profits) coming from new strategic initiatives rather than from the continuing development and improvement of existing businesses.
Consistent with this view, I believe that refocusing our attention on new, transformational strategic moves (or initiatives) holds the key to evaluating corporate sustainability: Rather than chasing the fantasy of rating entire corporations as to their "sustainability" let us instead shift the "unit of analysis" and spend more time understanding (and driving) new strategic initiatives within corporations focused on leapfrog, clean technology and disruptive new business models that serve and lift the poor.
While we will no longer be able to rely so heavily on secondary data and a consistent set of parameters (as we have increasingly with existing Sustainability Ratings), identifying and evaluating Transformational Sustainability Initiatives (both within existing companies, and as new ventures) is more consistent with our aim to recognize and reward what we aim to create--environmentally sustainable and inclusive business for the 21st century.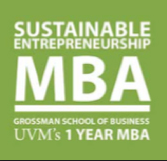 This is exactly the focus of our new
Sustainable Entrepreneurship MBA (SEMBA)
Program
at the
University of Vermont
, where we aim to launch a new
SEMBA Transformational Sustainability Award
in the coming year. For a better idea of the types of high-leverage strategic initiatives that we aim to catalyze, read more about the
Practicum Projects
that form the backbone of the program. These include new, transformational initiatives with companies like
Pepsico
,
Novelis
,
Facebook
,
CEMEX
,
Seventh Generation
,
Novozymes
,
Interface
and
Native Energy
.
Transformative change is also the aim of the
Base of the Pyramid Global Network
, and you will be learning more about the up-coming events and Summits associated with the BoP Global Network.
Let us end the folly of Rewarding for A (incremental improvement to existing businesses) while hoping for B (transformational change to inherent sustainability and regeneration) by focusing our attention, once and for all, on the new business initiatives and strategic moves that actually have a chance of moving us toward a more sustainable world.