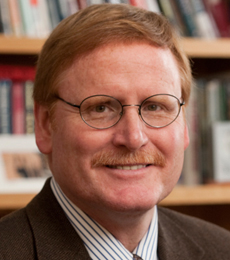 ABOUT
I'm Stuart L. Hart, a leading authority on the implications of environment and poverty for business strategy. A few years ago, I defined the concept of sustainable value; my work includes over 70 academic papers and several books.
My blog: Voice of the Planet >>
Learn more >>
BOOKS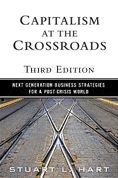 My best-selling book, Capitalism at the Crossroads, published in 2005, was selected by Cambridge University as one of the 50 top books on sustainability of all-time; the third edition of the book was published in 2010.

With Ted London, I'm the author of a newly released book entitled Next Generation Business Strategies for the Base of the Pyramid. 
More books >>
ARTICLES

Beyond Greening: Strategies for a Sustainable World won the McKinsey Award for Best Article in the Harvard Business Review for 1997 and helped launch the movement for corporate sustainability.

With C.K. Prahalad, I wrote the pathbreaking article: The Fortune at the Bottom of the Pyramid which provided the first articulation of how business could profitably serve the needs of the four billion poor in the developing world.
The Great Leap: Driving Innovation from the Base of the Pyramid
By Stuart L. Hart and Clayton Christensen, Sloan Management Review
A Natural-Resource-Based View of the Firm
By Stuart L. Hart, Academy of Management Review
More articles >>
Register
Sign up below for Sustainability - a newsletter covering the issues we care about the most - from sustainable value for the enterprise to next gen strategies for market creation at the base of the pyramid and of course, the Green Leap - how companies must shift their fundamental assumptions to thrive in the 21st century.